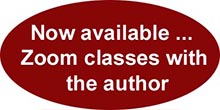 The Complete Latin Course
A comprehensive introduction to Latin
The story of Rome is told by the ancient authors themselves. Authentic texts guide the student through the mechanics of Latin, whilst giving insights into the history of Rome, her culture and society, her gods, her games, the power struggles and eventual fall of empire.
'Latin passages are judiciously gleaned from the canon of classical Latin literature." The Classical Review
The Complete Latin Course presents the language for beginners, and from the first chapter introduces the Latin of ancient writers themselves, which illustrate the history and society of Rome. The reading passages reappear throughout the course as examples of new grammar and syntax. Go to online support for translations, answers, readings and more.

The course is intended to meet the requirements of beginners learning the language over one academic year. The readings in the first half of the course sketch the history of early Rome and tell the story of the end of the Republic and rise of Augustus. The second half looks more at the social and cultural background of Rome, what people got up to, their jobs, education, and religious beliefs. The Latin is taken from ancient writers themselves. There is minor editing here and there to clarify a context or simplify the Latin a little, and where words have been omitted, the introductory sentences should make up for any gap in the meaning. The editing though is negligible.