Online classes starting in September
The evening classes for both courses are now full: a few places remain for the day-time classes.
Ben Cartlidge reads two of Martial's epigrams. Which poems are trivial? His, or grandiose mythical tales?
Llewelyn Morgan reads Ovid's tale of two centaurs, Cyllarus and Hylonome.

The Roman Circus, Colchester

on Saturday 8th October 2022

Latin for beginners
Colchester (or Camulodunum) was an important port for Roman shipping and one of the first places in Britannia to be settled – notwithstanding that violent attack by the Iceni tribe under their queen Boudicca.
If you're tempted to (re)discover the Latin language, come and spend a day on classical Latin. See how the language works, enjoy some ancient stories, learn more about ancient writers, hear their work read aloud, and take a look at Latin words at the root of English ones.
£50 for the day: 10am – 4pm.  Click to book.
A tale of refugees

George Sharpley reads Aeneid 1.595-695: Aeneas as suppliant before Dido, queen of Carthage
Cristina Anason-Lewis reads three of Catullus' Lesbia poems – with a nod to his inspiration, Sappho.  
The Song of Arms and a Man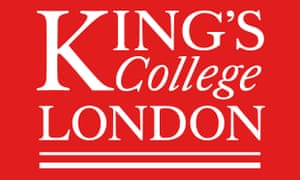 It's back! Put this in your diary! Our dramatic presentation of Virgil's Aeneid, The Song of Arms and a Man, is coming to King's College, London, on the evening of Friday 2nd December 2022. Click for more.
Llewelyn Morgan reads Horace's kindly advice to a young fellow on the way up: Epistles 1.8.

Hear four stories from Ovid's Metamorphoses

recorded during a live performance on Zoom on 13th December 2021
read by
Ben Cartlidge, Matthew Hargreaves, Andy Keen, Emma Kirkby, Katie Marshall, Llewelyn Morgan and George Sharpley

Baucis and Philemon – Rembrandt

The Complete Latin Course
Answers, texts, translations

Get Started in Latin
Translation of the story, answers to exercises, the story continues …
Juno visits the underworld

Ovid Metamorphoses 4
Matthew Hargreaves reads Ovid's description of the unwelcoming world below.