A live reading from Ovid's Metamorphoses

Monday, 13th December 2021 : a FREE event
read by
Ben Cartlidge, Matthew Hargreaves, Andy Keen, Emma Kirkby, Katie Marshall, Llewelyn Morgan and George Sharpley

Baucis and Philemon – Rembrandt
Cristina Anason-Lewis reads three of Catullus' Lesbia poems – with a nod to his inspiration, Sappho.  
Juno visits the underworld

Ovid Metamorphoses 4
Matthew Hargreaves reads Ovid's description of the unwelcoming world below.
Orpheus and Eurydice

Ovid Metamorphoses 10
read by Llewelyn Morgan
Latin in performance

George Sharpley on the spoken word in the ancient world.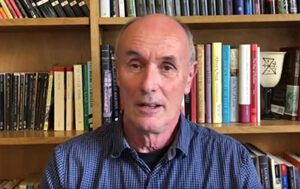 The Song of Arms and a Man
This dramatic presentation of Virgil's Aeneid made it to Gloucester, Bristol, Oxford, Godalming and Cambridge before coming to an abrupt halt, like everything else. The Song of Arms and a Man will return before long.
Coming to Roman Bath …

on Saturday 19th February 2022
"Tales from the Metamorphoses"
Spend a day at this beautiful historic site hearing myths that have long inspired writers and artists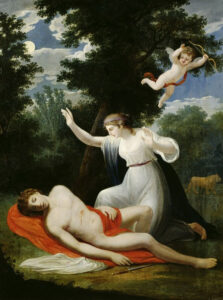 Pyramus & Thisbe – Andreas Nesselthaler

The Complete Latin Course
Answers, texts, translations

Get Started in Latin
Translation of the story, answers to exercises, the story continues …
An introduction to Latin pronunciation and grammar

Comprehensive Latin grammar supports
Tables of nouns, verbs, adjectives, etc, with notes, and a glossary of English grammar