Tales from the Metamorphoses
at Gloucester Cathedral
Saturday, 6th November 2021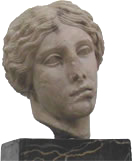 Many of the ancient myths are known to us through this work of the ancient world's master storyteller, the poet Ovid. Others, from celebrated Greek dramas and elsewhere, are retold here too … Medea, Perseus, Hercules, Atalanta, Pyramus and Thisbe, Baucis and Philemon, Apollo and Daphne, Echo and Narcissus, Orpheus and Eurydice, and more …
We'll spend a day sampling these extraordinary tales, in English, but hearing Latin too.
Date: 6th November 2021
Start/finish: 10.00am – 4.00pm
Course fee: £60
The Venue: The Parliament Suite, Gloucester Cathedral
See map for location
To book: DOWNLOAD ENROLMENT FORM
A PDF of the course materials will be emailed a few days before the course. If you want a printed version (£10), please indicate this in your enrolment form.
Course presenter
George Sharpley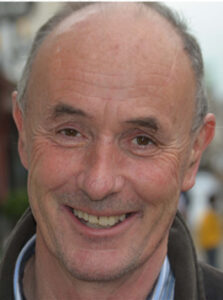 Contact George
gdasharpley@gmail.com
Tel: 01452 731113
George Sharpley is currently working on a project to bring Ovid's Metamorphoses to audiences across the UK.
He has already adapted and produced The Song of Arms and a Man, which he adapted from Virgil's Aeneid.
The approach to history was so engaging. I cannot wait to follow this up" … "The teaching was superb." …. "Actually hearing the language spoken seemed to bring it to life." …. "Thank you so much for a happy Latin day. It was so inspiring, and as well as the language, full of amazing history, biographies, fun and humour." …. "I had long been interested in the way Latin was used in the English language and in the root of words." ….. " I was a compete beginner. The course was exactly what I hoped for"